Hi everyone,
I recovered an ESQ1 which has been stored in an unheated shed for about 20 years.
Although it looked in great shape, when I tested it, it started up but with only half a screen and a few select buttons that do not work anymore.
It played fine with good sound quality, but when I wanted to change the MIDI channel it went a bit haywire…
And now it does not play anymore…
I opened the synth up and cleaned the electronics thoroughly with a correct cleaning agent, disconnected and reconnected all the connectors, but it did not provide an improvement. NO change, still only half of the screen.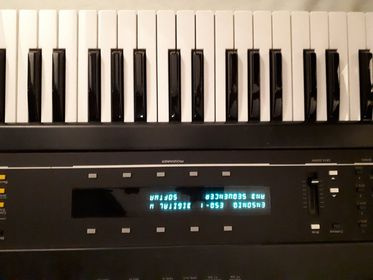 Can you tell me what I should try next ?
Thank you for your time.
Best regards,
Yves
Belgium