I have a Juno 6 with a Japanese power supply. I have it running through a proper transformer, and everything on it, except the power LED seems to work perfectly. However, after I leave it on for a while, it will start outputting a high pitch whine. Hitting the keys will affect the output, but its not playing notes. The whine is not full volume, and hitting keys does not affect the volume much, if any.
Once this starts, I can power cycle it, and everything immediately returns to normal. (Until it starts to do it again after another period of time. )
I've attached a picture of the waveform in case that is worth anything.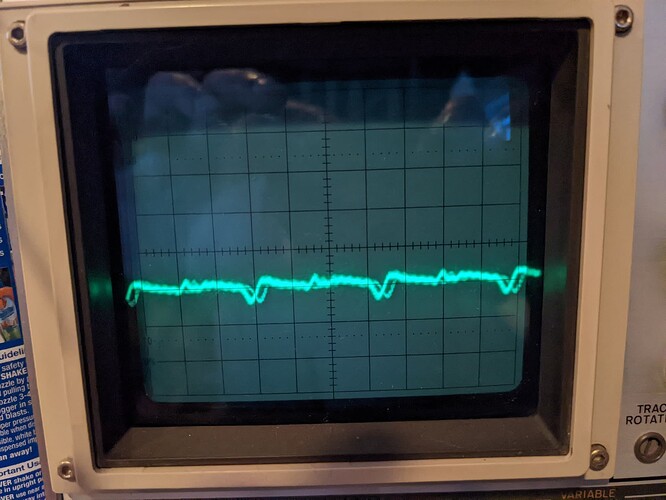 Does anyone here have any ideas as to what it could be and how I could fix/troubleshoot it?
Thanks!
Eric