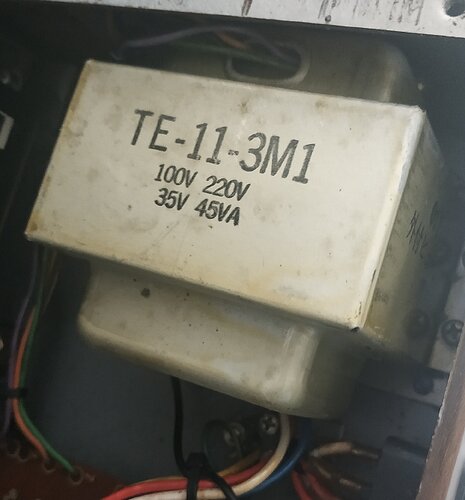 This keyboard is supposed to be working - i bought it from a flea-market. So this isn't so much a repair as an adjustment for testing.
I'm not new to buying old things and repair/re-use for something else - like building my own synth and wiring it up to the keyboard matrix … but it would obviously be much nicer to keep it working.
So on the rear of it there is AC120 and serial number for an IEC male AC kettle plug. The previous owner was warning you need a transformer but this is Thailand. Anyway, i've swapped out Jap100v transformers in a record player (technics) to make it work directly on Thai power. I'm Australian - we always use 230-240v.
Yes, I know I can get a step-down transformer but in my experience there is a danger there of someone forgetting to use it and boom.
I included a pic of transformer - before I mess with it - i want advice. It has 220v and 100v written on it but on the step-down side it has a lot of wires - clearly many taps for different voltage or different coils. Its a very big transformer for 35w. Is there this possibility that I can just wire it up to be 220v input coil?
Anyone got a schematic?
Thanks for any help/advice
Michael