I recently acquired a Juno 106S from Japan. One of the first thing I want to do is to change primary on the transformer to 120V so that I no longer require to use a step up transformer.
I was wondering if its advisable to replace the fuses after this modification? I've seen regular North American Juno 106 units (and occasionally North American HS-60's) with higher fuse values.
My 106S looks as follows: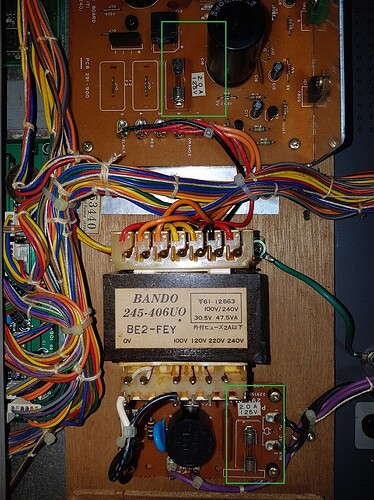 Also, the regular 106 units seem to have more fuse sockets on its power board, the 106S doesn't have this.
I also want to install an IEC socket also. Is it advisable to not connect the ground wire to the chassis or is it? I'm reading different opinions online. Some say not to do it because the 106/S/HS units were never equipped with a ground socket, but its not clear why you shouldn't ground the 106 after modification.
Anyone who could shed some light on this? Thanks!