Hello,
I recently replaced all capacitors on the power board of my JX-8P (all to spec in terms of capacitance). The new caps have a higher max temp rating than the original ones, and the two 4700UF 35V caps I replaced with 4700UF 50V ones (all are Nichicons).
After replacing the caps I left the module and mainboard connectors disconnected and switched on the JX8P to measure and ensure the power from the power connectors was to spec. I measured the following voltages: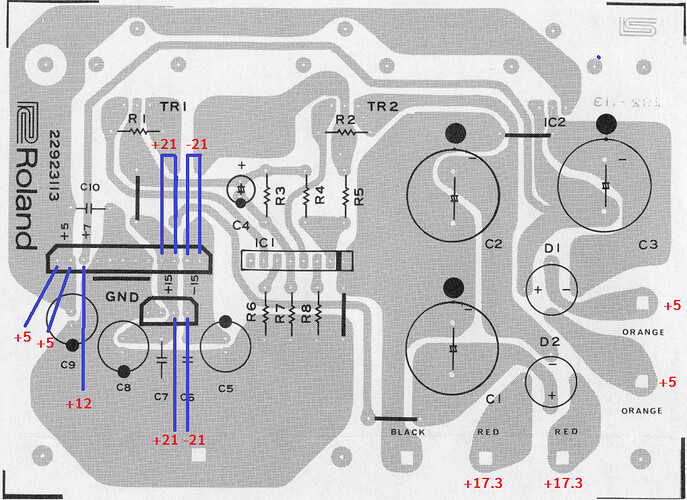 The numbers are definitely off (where I should see +7V , I see +12V , and where I should see +15/-15V , I see +21/-21V ).
Also, I noticed the transformer's secondary voltages are also a bit off (5V instead of 9.6V and 17.3V instead of 19V). Inputs measure fine.
Just wondering if someone could shed some light on this one. I am not quite sure if the transformer is at fault here, or the regulator (M5230l)? Any advice would be greatly appreciated!