Hello,
After about 2 years not using it, I dusted it off, turned it on and there were no sounds (a click in the headphones when you power up or turn off on full volume), and even though something showed up, the screen was essentially blank as in the photo below.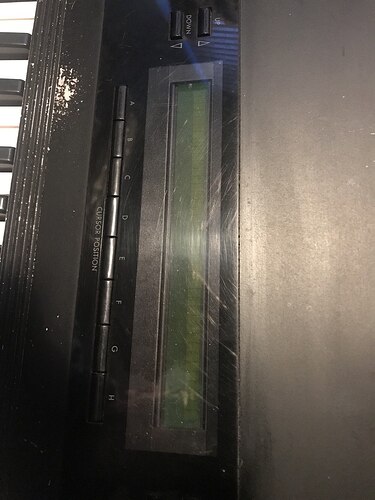 I opened it up and changed the battery (multimeter read it as 1.3V) and also noticed what looks like a leakage as in the photos below:

I assume this is probably the reason the synth is not working?
I guess the leaking capacitors need replacing, along with the resistors with leakage engulfing them?
Anyone recommend which type I should buy?
Thanks.