Anyone know where I can get one?
We have some pots on the way that I think will be a good replacement for the MS-10 Volume with On/Off switch. I will post back here when they are available.
Thank you! I was able to get a manufacturer part number off the existing part, but still haven't found one:
M 10K(Ohm symbol)B 528D
UND. LAB. INC. LIST. 2S4R TV-4
Tom.
We now have a pot that will work, except that the rotation is a bit too short. The one we have has a total rotation of about 265 degrees, and it looks like the MS-10 uses a 300-degree rotation pot. So if you replace yours with this new part, it will work fine except that it will 'max out' between the 8 and the 9 on the panel. So not perfect, but better than a non-working one…
Here's the part we have:
https://syntaur.com/Items.php?Item=7318
Awesome, thank you! I just purchased it.
I also need 1 large and 1 small knob for the MS-10; do you have any in stock?
Tom.
Sorry, we don't have those knobs. Please let me know how the Volume pot works out!
Thanks again Sam, will do!
I ordered this switch yesterday and discovered I need 1 rubber foot. If this hasn't shipped, can I save on some shipping and order the rubber foot now so they can ship together?
Tom.
Sorry Tom, this shipped Friday!
Thank you Cody, can't complain!
Tom.
So this part worked! I can now power on/off AND adjust the volume! The rotation is a little short, but I'm happy it is usable again. Thank you!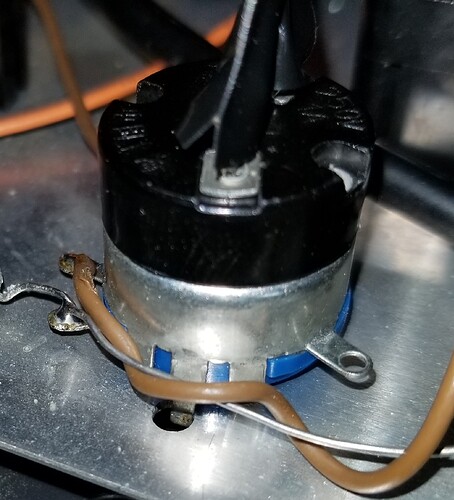 Hey, that's great news! Thanks for letting us know.