Howdy everybody!
I was given a 1983 Poly-800 that wasn't working. re-loaded the patches and it worked fine, powered it off, patches were lost. So first thought, dead battery.
I opened up the case to check. no battery at all. There are solder pads in the proper location, but no silkscreen for the battery symbol.
I loaded up 6 C cell batteries and got out the multimeter. I have 4.4 volts across those pads.
A quick google search showed a site where the person had a poly-800 that didn't even have the pads. He had to install some diodes, etc to put in a battery. Mine has those pads but nothing was ever installed there.
I just figured I'd check in and see if anybody has seen this and if I'm going to be good with a 3v 2032 on those pads where on C batteries I have 4.4v there. While it doesn't take long to re-load the default patches, it's kind of a pain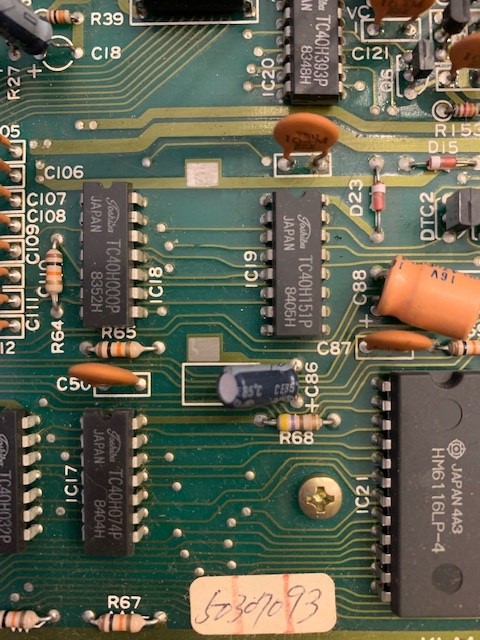 thanks!