Hello I'm trying to restore a vintage preset 1986 Dr Bohm MD900T. I'm pretty sure all I need is the pedal boards and or Volume pedals(double) it sends control voltage to the preamp 5v with a special din plug…
Does anyone out there know where I could obtain this part?? In the 80s the bohm factory burned down and I heard alot was lost… but I am still hopeful of a moderation…or to find a parts machine… or full pedal boards or volume pedals.
Thank you for any advice you can give… I will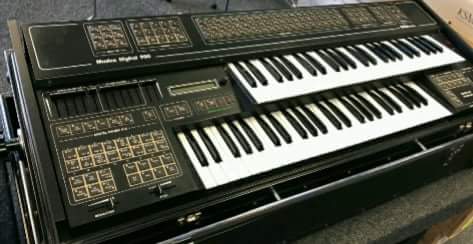 include a picture!! I want this to live again!!