Dear all,
Pianonova is a cheap chinese brand. I think the same manufacturer also makes the 'Williams' piano's.
For my 2 kids (6 and 8) I got a free digital piano nova lyra JX120. When I got it, none of the keys were working. Those saying: throw that trash away and buy something decent; I agree; however, I first want the kids to have a tasting on this one.
Using graphite on the PCB and conductive paint on the keypads, I have gotten all the keys working again, however, I would really like to replace the rubbers altogether, giving this piano another few years of trouble free operation.
They don't have to be original pianonova parts. I don't care what they came from, as long as they have the same conductive area's. Suziki also has had these pads, they would work.
I'm talking about this part: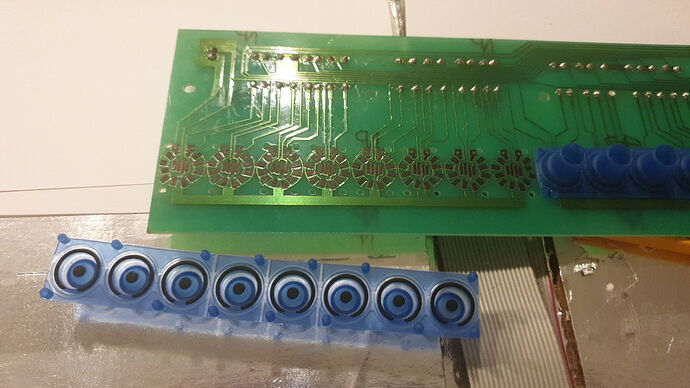 Note that it has a conductive dot in the middle, and a conductive ring on the outside. This ring has a gap in it, this is by design (they all have it) but not neccesary, so it can be a complete ring.