I've seen some 10KB slide pots listed as suitable replacements for the "20kb" slide pots. Won't a different resistance reduce the dynamic range of the effect? For example, instead of being able to adjust the cutout between 0-100% you will only be able to adjust from 0-50%, etc.
Is this something that is resolved when doing the factory test? Does the factory testing mode calibrate the 10KB pots to work like 20KB pots?
The original sliders are Roland P/N 01127634 and no longer available from Roland. I believe the sliders are actually manufactured by Panasonic and Panasonic P/N EWANQ9X10B24, but no information can be found on them online.
Panasonic's Slide Potentiometer Format for the original part:
EWA = Product code
NQ9 = Specifications
X10 = Lever Trims and Dimensions
B24 = Taper and resistance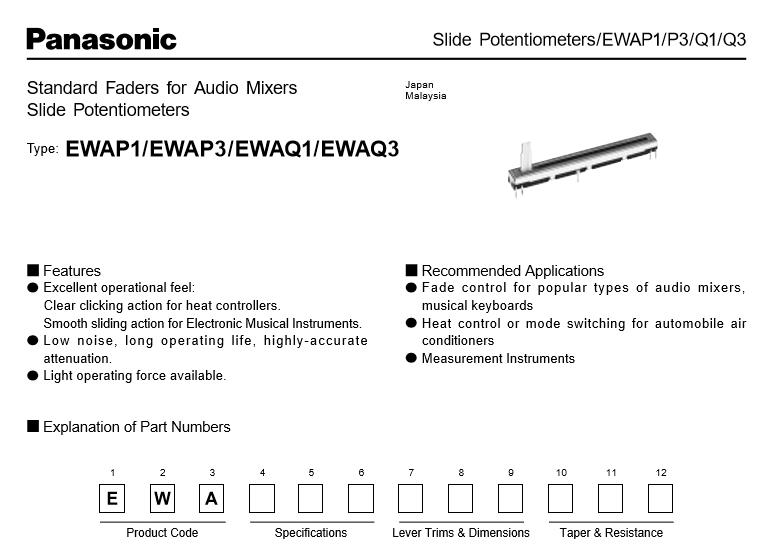 Ideally I would like to replace all 16 sliders with brand new pots, but want to make sure I use the best pots available. If a like-for-like replacement is unavailable I will simply keep the originals, open up all 16, and clean them.
Thoughts?