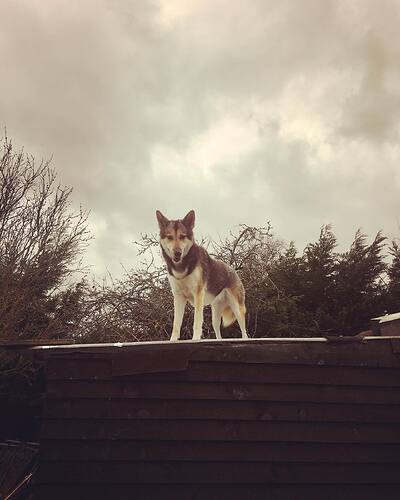 This is Koda, on the roof looking for SAMPLES!!!.. to satiate her love of SAMPLES I recently acquired a SP-808 via EBay. Alas, upon it's arrival, no audio out, of any kind.
This meant a VERY unhappy Koda!.
OK, so when I say Koda, I mean me.
The 808's disc is fine, ran a system check & everything asides the light beam is functioning as it should… just… NO AUDIO out!!!, nothing, nada, zip… not from Master, AUX or phones.
Which kinda spoils the party.
The seller is being a bit prickly but I can resolve that via EBay.
In the instance that I am forced to keep it… what can I do to get the 808 working?.
Any advice is very much appreciated.
Thanks from the UK
Jim