Hi,
I have owned and used my Korg C3500 since the 1980s. Over time some keys have become more and more sticky. It started with the second lowest E-flat. Finally I have gotten around to disassemble the keyboard and cleaned out all the sticky grease and dust with isopropyl swabs. This seems to have worked a treat. However the original problem with the E-flat remains.
I have swapped keys and weights to other positions on the key bed but the issue remains in place. By now I seem to have found the responsible part. The white rubbery "guide" for the front part of the key seems to be about a tenth of a millimeter broader than the ones for the other keys.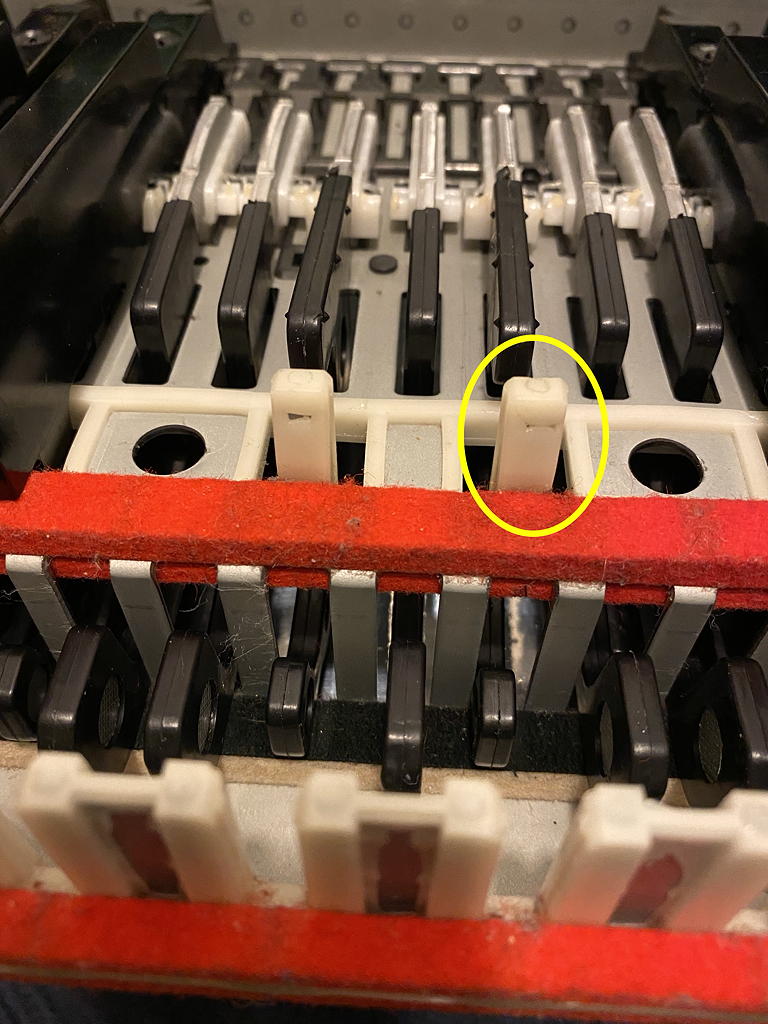 I have no idea how this may have come to pass and how to fix it apart from filing of a bit from the inner part of one of the black keys. Has anyone has this or a similar problem before or any suggestions on how to fix it?